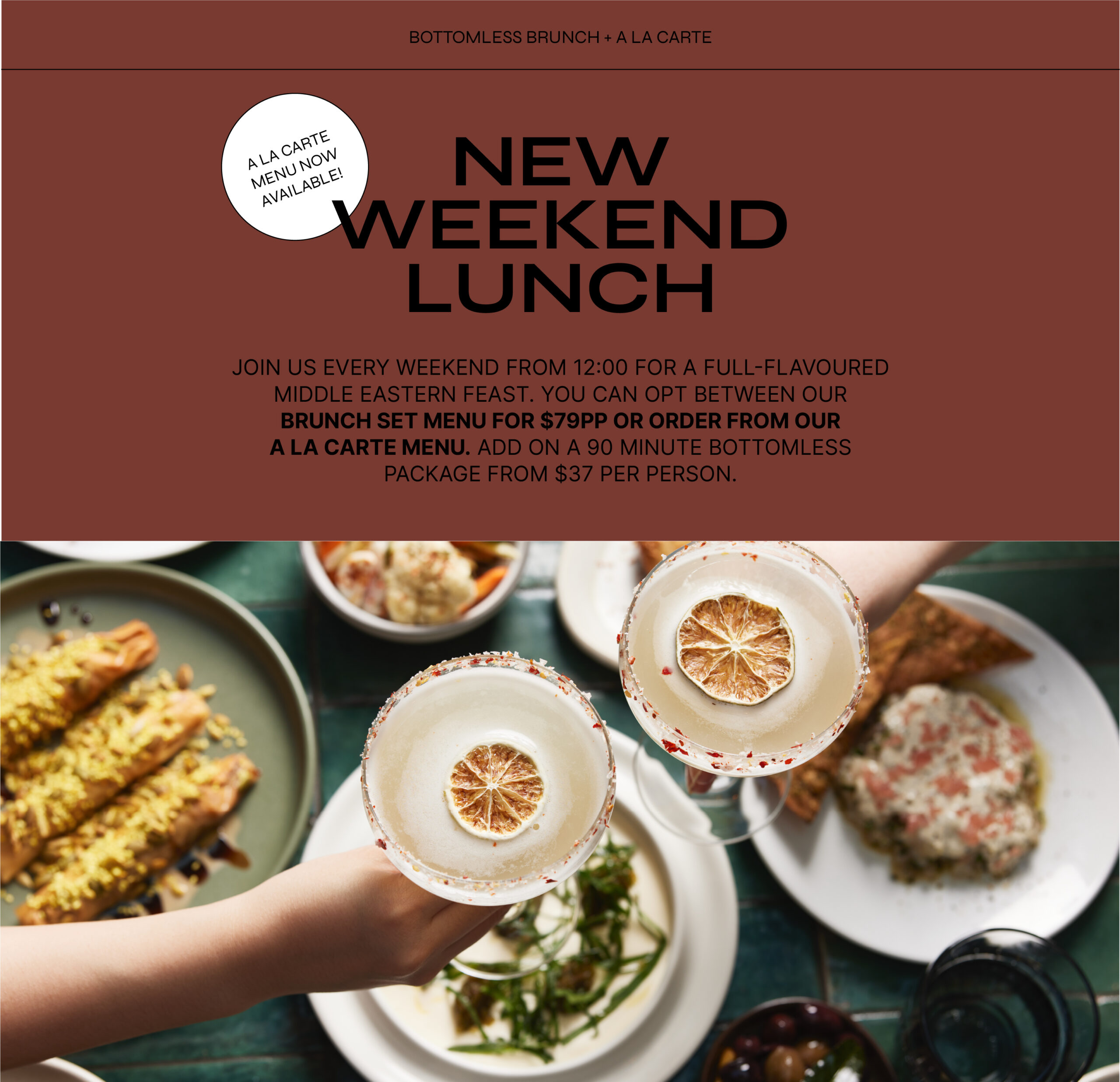 NOW YOU CAN ORDER FROM OUR A LA CARTE MENU OR OPT FOR OUR REFRESHED BRUNCH SET MENU!

When was the last time you treated yourself to a leisurely brunch? Make this week THE week in style with a delicious Middle Eastern feast and, why not, go bottomless at Shaffa?

Enjoy a relaxed a la carte affair or opt for the $79pp menu in our light-filled atrium with your work colleagues, besties or loved ones (they may be all three!).
*1.5% surcharge on credit cards. 10% surcharge is applied on Sundays & 15% on Public Holidays. A discretionary service charge of 10% applies to parties of 7 or more (Sundays excepted). 1.5% surcharge on credit cards. 10% surcharge on Sundays & 15% on Public Holidays. A discretionary service charge of 10% applies to parties of 7 or more (Sundays excepted).
Guests with food allergies or dietary requirements must inform the waiter prior to ordering. Although we will endeavour to accommodateyour dietary needs, we can not be held responsible for traces of allergens.
** As we work with local suppliers and seasonal produce, all of our menus are subject to change without notice
80 ALBION ST, Surry Hills